Competition Details:
The 2022 tournament in Qatar will be the 22nd World Cup, and takes place between 21st November and 18th December 2022, in 5 host cities.
The current holders are France, who beat Croatia 4-2 at the 2018 final held in Paris, France. This is the first time the World Cup will have been held in the Arab World, and only the second to be held entirely in Asia after the 2002 tournament in South Korea and Japan.
This will be the last ever tournament to involve 32 teams, with an increase to 48 teams scheduled for the 2026 tournament.
As the host team, Qatar automatically qualify for the final tournament. A further 31 teams have been determined through qualifying competitions in the run up to the finals.
---
Visit the Official Website: www.fifa.com/worldcup/qatar2022/
Ticket Information:
---
Host Cities & Stadiums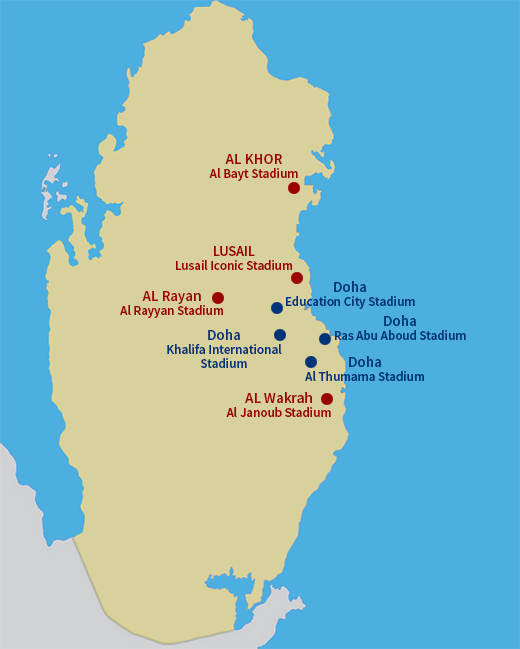 ---